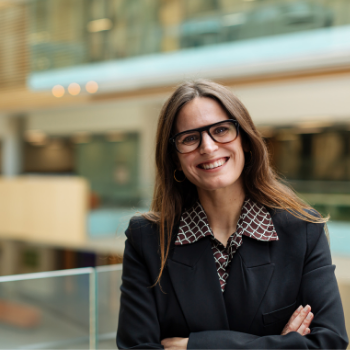 Management (PhD)

 waterloo
Print | PDF
Faculty of Graduate and Postdoctoral Studies  |  Lazaridis School of Business and Economics
Located in the Lazaridis School of Business and Economics, our PhD in Management program will turn you into an advanced researcher with both theoretical and practical understanding of the complex problems of business management. We offer five distinct fields:
With the announcement of the Lazaridis Institute for the Management of Technology Enterprises, special funding will be available to students concentrating on the application of innovation and technology management as it relates to their respective fields of interest.
Learn more about the Lazaridis School, and our ties to Waterloo's technology community by reading the open letter to prospective students from Madhu Kalimipalli, Director of the program.
Upcoming Information Sessions:
Is the MSc or PhD in Management the next step in your career? Find out by joining us at an online information session.
Stay tuned for future events!
ARE YOU AN INTERNATIONAL STUDENT? 
More information can be found on the International Applicants page.