Further Refinement and Multi-country Validation of a Preliminary Set of Quality Indicators for Palliative Care
The Problem
In Canada, we currently do not have a set of standardized measures for evaluating the quality of palliative care (PC) services provided in the community. Without such measures, it is difficult to understand where quality improvements may be warranted. This project builds on our earlier work in which we developed operational definitions for a preliminary list of quality indicators (QIs).
The Goal
The goal of this project is to finalize the preliminary list of QIs developed by developing a risk adjustment strategy and validating the QIs using data from Canada, the US, Belgium and New Zealand.
Our Approach
The preliminary QIs can be generated from existing interRAI assessments, which are standardized, clinical assessments that are mandated or voluntarily used in multiple parts of Canada and in many other countries. With guidance and feedback from our team of researchers, clinicians, and knowledge users, we will develop a risk adjustment strategy so that the QI rates allow for fair comparisons across providers or across regions. Once we have developed the risk adjusters, we will conduct further testing and validation of the risk-adjusted QIs in multiple countries.
Learn more about the use of QIs in palliative care (video) 
Our Team 
Team Lead: Dawn Guthrie, Study Principal Investigator
Co-investigators: Joachim Cohen, Anja Declercq, Kathryn Fisher, Donna Goodridge, Julie Heney, Kirsten Hermans, John P. Hirdes, Natalie O'Mara, Lois Ronalds, Hsien Seow, Maria Silveira, Ayn Sinnarajah, Peter Tanuseputro, Chris Vadeboncoeur
Knowledge Users: Stephanie Bailey, Kate Fillmore, Laurel Gillespie, Christina Lawand,  Susan Stevens, Deanne Taylor
Collaborator: Jeff Poss
Funding

Exploring Caregiver Burden Strategies using the interRAI CaRE Algorithm: A Pilot Feasibility Study 
The Problem
Unpaid caregivers in Canada form the backbone of care to older adults living in the community. Many caregivers provide this support willingly and feel that there are positive benefits to providing support to their loved ones. However, some individuals find that providing care becomes too burdensome, making it difficult to continue. In our previous work, we developed the Caregiver Risk Evaluation (CaRE), a screening tool to flag caregivers who are experiencing a high level of burden and who may not be able to continue in their role. The CaRE algorithm has been found to be a good predictor of future long-term care placement and can be used as a decision-support tool, offering real-time identification of caregivers at risk. This project will help to better understand the needs of caregivers and may lead to the development of new care strategies and use of resources to help address caregiver burden.
The Goal
The goal of this project is to develop and pilot a novel intervention for home care professionals (i.e., care coordinators) that they can utilize with their home care clients who are being cared for by someone who is at high risk for experiencing caregiver burden.
Our Approach
A pilot feasibility study using a mixed-methods approach will be implemented in three sites, in Ontario, Manitoba, and British Columbia. Within each site, discussions with care coordinators will explore current practices, resources, and strategies being used to identify caregiver burden. Using the new CaRE algorithm, care coordinators will flag clients with a caregiver who is at high or very high risk of experiencing burden and will implement care strategies to address their level of burden.
Learn more about the challenges of caregiving in Canada (video)
Learn more about the challenges of caregiving in Canada (PDF)
Our Team 
Team Lead: Connie Schumacher, Study Principal Investigator
Co-investigators: Cheryl Beach, Andrew Costa, Dawn Guthrie, John P. Hirdes, Lori Mitchell, Liz Nieson, Hannah O'Rourke
Funding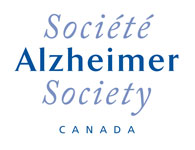 Health Service Utilization and Outcomes Among Individuals with Sensory and Cognitive Impairments
The Problem
Older adults with cognitive impairment (CI) and those with sensory impairments (e.g. vision loss, hearing loss or a combination of both) have poorer health outcomes than those without these impairments. The current literature on health services for those with CI tends to focus on the cost of medications and hospital use and often excludes the costs associated with home care and other community-based supports. Previous studies rarely include patient characteristics beyond the level or severity of CI, although it is recognized that many other factors influence the level of health care needed (e.g. impairments in ADLs, incontinence, presence of responsive behaviours, presence of an informal caregiver and their level of support). The influence of CI in conjunction with sensory impairments on health service utilization and health outcomes is virtually unknown.
The Goal
One goal of this project was to assess the prevalence of sensory impairments in those receiving publicly-funded home care or residing in a long-term care (LTC) facility across Canada. Our second goal was to develop and test a prediction tool (aka "nomogram") for predicting decline in cognitive functioning in home care clients over six months.
Our Approach
This project is one of the many projects undertaken by Team 17, one of the 20 teams funded as part of the Canadian Institutes of Health Research Canadian Consortium on Neurodegeneration in Aging (CCNA). This sub-project involved analysis of two existing datasets from across Canada. For example, to quantify prevalence rates,  we utilized data from the Resident Assessment Instrument for Home Care (RAI-HC) which is mandated or being voluntarily used across many regions in Canada for home care clients. Likewise, we used a similar data set to describe the prevalence rates in LTC . The prediction tool used only the  RAI-HC data, as our goal was to assess the risk of a decline in cognitive performance in home care. As part of the next steps of the project, a member of our team will conduct interviews with clinicians to discuss how the prediction tool could be used in everyday clinical practice.    
Our Team
This project is being led by Dawn Guthrie and is part of a larger team of researchers (Team 17) funded through the CCNA. Team 17 is comprised of nine researchers and is lead by Drs. Natalie Phillips (Concordia University) and Walter Wittich (University of Montreal).
Team lead: Dawn Guthrie, Study Principal Investigator
Co-investigators: Jennifer Campos, Kathleen Hunter, Paul Mick, Hannah O'Rourke, JB Orange, Natalie Phillips, Kathy Pichora-Fuller, Marie Savundranayagam, Walter Wittich
Funding
Financial support for this project was provided by the CCNA. The CCNA is supported by a grant from the Canadian Institutes of Health Research (CIHR) with funding from several partners.