PhD students at Wilfrid Laurier University are sharing their research findings through an innovative online exhibit exploring the experiences of employees at evolv1, a zero-carbon, net-positive-energy office building in Waterloo. Using a photo and discussion-based research method called Photovoice, participants captured their perspectives on working in the unique building and how it has shaped their personal well-being and sustainability views and behaviours.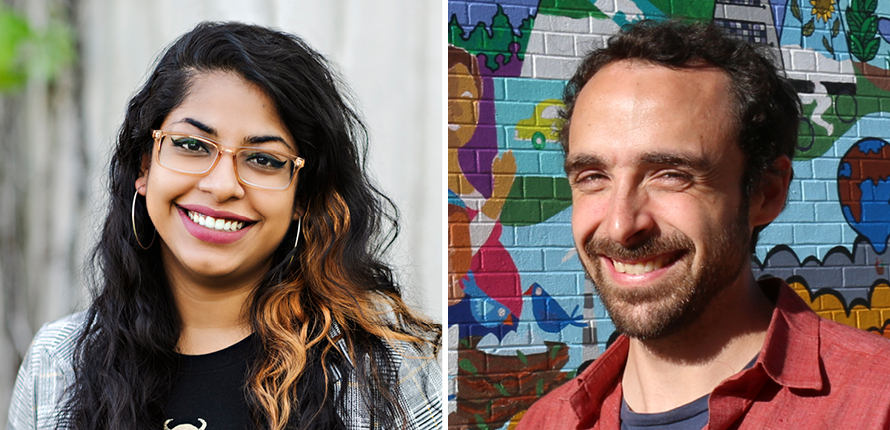 Esther Abel and Kai Reimer-Watts
Rather than focusing on evolv1's technological innovation, the Photovoice Study exhibit – which had a live showing at THEMUSEUM in Kitchener earlier this summer – examines how people interact with and are influenced by the green building through photographs and quotations.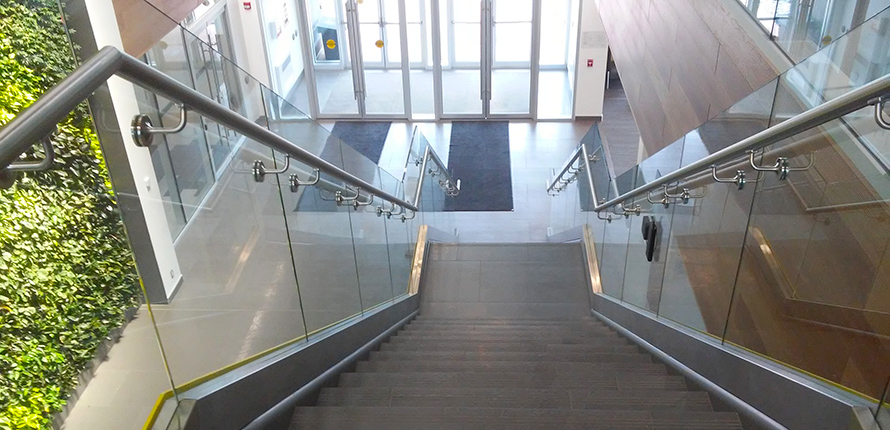 "One of our intentions is to help grow an engaged culture of sustainability within evolv1," says Kai Reimer-Watts, a PhD student in Community Psychology and a co-investigator on the study. "We know that green buildings often struggle with 'performance gaps,' which refer to the differences between the projected operational energy and resource use of the building and actual use once people inhabit the building. The differences can be largely attributed to unsustainable human behaviour by users, so creating a vibrant culture of sustainability within the space is crucial for green buildings, and our communities, to reach their highest potential."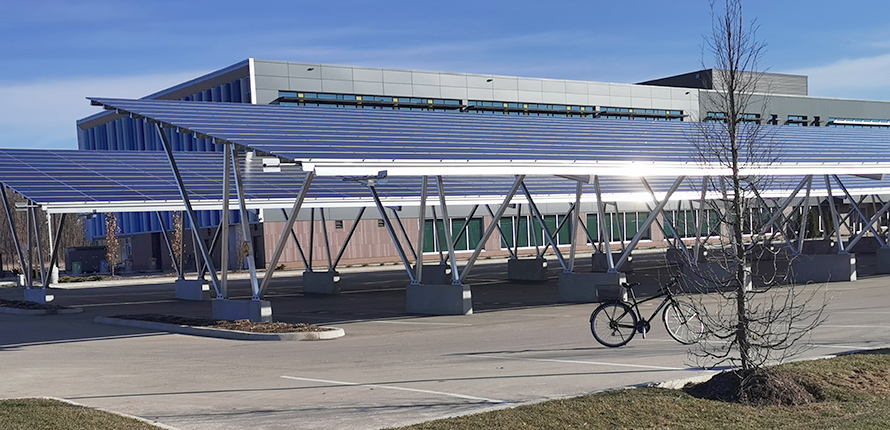 Reimer-Watts and his co-investigator, Esther Abel, found that overall, the evolv1 building is promoting sustainable norms and practices among those who work there. Participants view key features such as the living green wall and solar panels as reflective of their personal values. However, participants also shared some "missed opportunities," such as lack of awareness and education on some of the building's capabilities. They identified a need to link sustainable building features and symbolism with more direct sustainability engagement and education.
The researchers also asked participants about how the evolv1 environment contributes to their personal well-being, an essential factor in developing a culture of sustainability.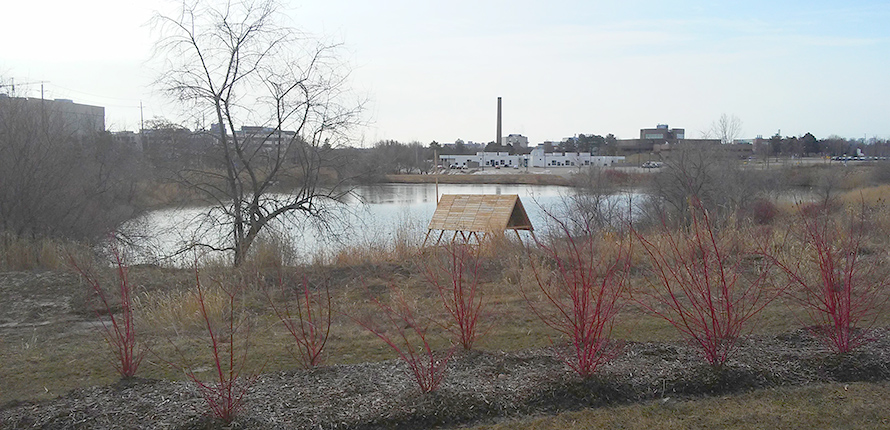 "There are efforts that all work environments can make, green or otherwise, to help support their employees' well-being, including increasing opportunities to interact with nature, creating and optimizing occasions to socially connect with others, and empowering employees to create change in order to increase well-being for all, including the wider community," says Abel, a PhD candidate in Social Psychology.
The Photovoice project is part of a larger evolv1 research program co-led by Laurier Professor Manuel Riemer and was supported by former Laurier faculty member Simon Coloumbe, now a professor at Université Laval. Abel and Reimer-Watts' online exhibition is available to view on Sustainable Waterloo Region's website.