In 1854, Reverend Richard Preston founded the African United Baptist Association (AUBA), an independent denomination for Black Nova Scotians. Preston, who was born into slavery in Virginia, purchased his freedom in 1816 and travelled to Halifax, where he and other Black Christians encountered forced segregation in mainline Protestant churches. When it was proposed by white parishioners that curtains be installed so the presence of Black people in the balconies could be obscured from view, Preston had enough. He built AUBA, which today is comprised of 19 churches across Nova Scotia.
AUBA and other historically Black churches across Canada do more than meet the spiritual needs of their congregants, says Carol Duncan, a professor in Wilfrid Laurier University's Department of Religion and Culture whose research is focused on Black church studies in Canada, Caribbean religions in transnational and diasporic contexts, religion and popular culture, and women's and gender studies.
Duncan says churches also play a critical role in fostering vibrant Black communities.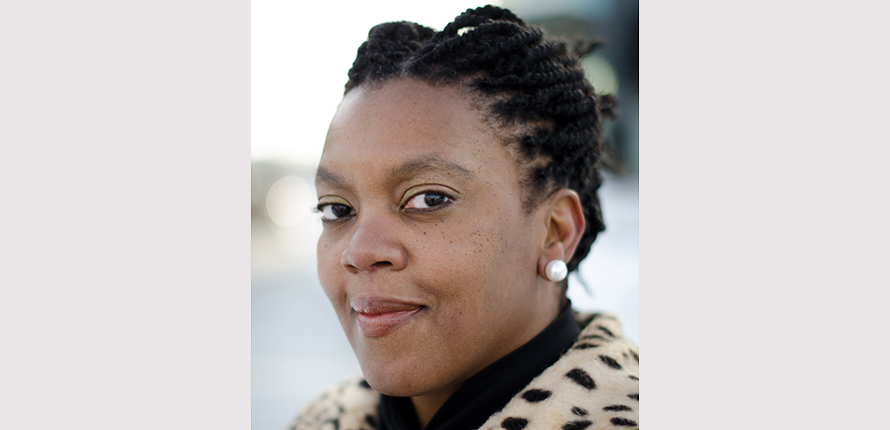 Carol Duncan
"Canada is part of the British Empire colonial world and has its own history of enslaving Africans dating from the late 1620s to 1834," says Duncan. "If we consider what it meant for the enslaved to have second-class status, by law and by custom, then the church played a role as the single most autonomous institution within Black communities. Churches help to develop a kind of politics of resistance and form leadership skills that are denied to people of African descent in the larger society."
Twelve Million Individuals
Duncan notes that the roots of Black churches in Canada are as diverse as the people who occupy them.
"We have to remember that within the estimated 12 million people brought to the Americas through the transatlantic slave trade, there was a great mixture of cultures, languages and religious experiences," says Duncan. "For example, we know that about 20 per cent of that total were Muslims coming from areas of Western and Central Africa in which Islam had been well established for centuries."
Regardless of their existing beliefs, Duncan says Christianity was wielded strongly over enslaved Blacks once they reached North America. During the 17th and 18th centuries in New France, a territory which now includes modern-day Quebec, Black people – who were primarily enslaved in domestic service – were forcibly baptized and given names to reflect their new Christian identities. On American plantations during the 18th and 19th centuries, missionaries evangelized field workers.
"There were a variety of responses among slave populations because the messages in Christian doctrine about freedom and salvation for all really contradicted what was happening in the larger society," says Duncan.
Audacity and Adaptation
As a sociologist of religion, Duncan's research aims to identify broad trends while also focusing on individual life experiences. If a person of African descent came to Canada from the Caribbean, how did their religious faith shape their migratory experience? How did they translate and adapt their traditions?
"Some people like to use the terms 'hybridity' or 'creolization' to talk about the mixed cultural traditions and religiosity that have emerged out of African, European, Indigenous and other peoples meeting under conditions of enslavement and colonization," says Duncan. "There are denominations like the Spiritual Baptist Church which have evolved out of adaptation to the environment, incorporating rituals and beliefs from a variety of traditions to make sense of the current context." 
Throughout centuries of dehumanizing migrations, the mobility of spirituality proved to be its greatest strength for many enslaved Blacks.
"While everything else in their lives was changing – their job, the social context, the language, the food, the climate – consistency in spiritual practice was kind of holding things together," says Duncan.
In her article "Historical and Contemporary Perspectives on Multiculturalisms and Black Christianities in Canada" in the book Churches, Blackness, and Contested Multiculturalism, Duncan describes the emergence of independent Black churches in Canada as "directly tied to expressions of freedom and autonomy." Black people fleeing slavery in the United States, such as Preston, "brought their religion with them, as manifest in the outdoor church of the brush harbours, the stump preachers, and secret gatherings in remote, wooded areas."
"To have been born in 18th-century Virginia and ultimately form a church in Halifax – those were some tremendous odds," says Duncan. "I think Richard Preston's audacity is pretty incredible. And his church is still going because AUBA is the community's heart throughout all of the struggles that they've had."