WATERLOO – New research from Wilfrid Laurier University revealed that fear of judgement can lead individuals with high consumer debt to be secretive, increase their social spending and avoid getting the help they need. As with other stigmatized behaviours such as overeating and substance abuse, the authors found that interventions were most effective when paired with the support of peers in similar debt scenarios.
The study, titled "Helping Those That Hide: Anticipated Stigmatization Drives Concealment and a Destructive Cycle of Debt," was published in the Journal of Marketing Research. Co-authored by Laurier's Michael Moorhouse, an assistant professor of Marketing at the Lazaridis School of Business and Economics, the research comes at a time when Canada's household debt has reached the highest level of any G7 country. Recent data reports $1.85 in credit market debt for every dollar of household disposable income.
Moorhouse argued that despite being culturally risk averse overall, credit and debt has become normalized in Canada thanks to a high cost of living and declining use of cash, among other factors. Though some people accept this as an inevitability, others feel deep shame and stigma surrounding their debt loads.
"We call it a destructive cycle of debt because, on one hand, you're stressed and you're motivated to pay down your debt," said Moorhouse. "But if you also anticipate stigmatization, that interrupts repayment, makes you hide, causes you to make bad spending decisions to keep up with others, and ultimately prevents you from seeking the financial support you need. Our goal was to figure out how to help these people."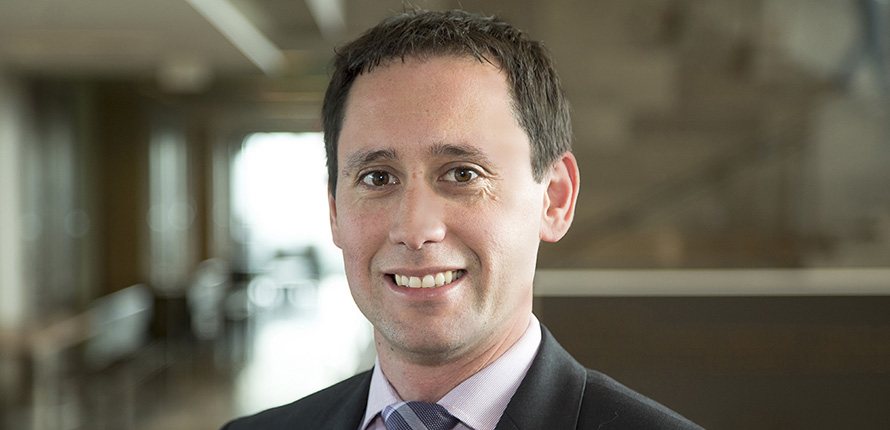 Together with a financial education company, Moorhouse and his co-authors designed a field experiment to determine the best approach to financial education for individuals who were struggling with debt. Indebted consumers received financial education from professional instructors either in a private online setting, with classes delivered via webinar, or in a community-based class, where consumers met in person with other indebted consumers. Participants in the private class were able to continue to hide their debt, but consumers in the community-based class were able to share their experiences and connect with others.
Consumers who feared debt-related stigmatization experienced greater positive effects on their well-being in the community-based class. By disclosing their debt, they felt relief from the constant stress of hiding their debt and were able to take advantage of the social support from the group.
Importantly, consumers who feared debt-related stigmatization also paid off more debt if they were in the community-based class. Social connection motivated them to perform important debt reduction behaviors like creating and sticking to a monthly budget and, ultimately, helped them reduce their debt faster.
"Consumers who saw debt as normal and didn't anticipate social stigma performed well under both conditions, whereas those who were ashamed of their debt couldn't fully open themselves up to the course in private webinars," said Moorhouse. "In the peer-support model, they realized that others were going through the same thing as them. They described a cathartic relief when they no longer felt isolated. They had greater motivation and commitment to the course because there was a feeling of 'We're all in this together,' and they kept each other accountable and inspired."
Though this is the first study to investigate the effects of debt on well-being and link social benefits to behavior change, Moorhouse said these findings are in line with existing research about programs for other stigmatized behaviours, including Weight Watchers and Alcoholics Anonymous. His main takeaway for financial education practitioners is that different models might be more effective for different types of people.
"Community-based debt reduction courses should encourage frequent, supportive and non-judgmental disclosure of their participants' struggles with debt, emphasizing the commonality in debt experiences shared by participants," said Moorhouse. 
At an individual level, Moorhouse encouraged consumers to improve their financial literacy skills and seek support when needed.
"Generally speaking, in Canada, we don't have a great understanding of financial management, from budgeting to how quickly interest can accumulate on credit cards. That's something we need to address at a public level," said Moorhouse. "For now, consumers who are struggling with debt should know that they are not alone. There are many supports available to them and we don't want them to feel isolated. There are people who want to help."