WATERLOO – Kitchener-Waterloo residents and policymakers will see homelessness through a new lens at an upcoming photography exhibit called Falling Through the Cracks: Voices of Displacement in Waterloo Region. With the support of Wilfrid Laurier University researchers, people with lived experiences of homelessness captured their perspectives through imagery. They will display their work at the Kitchener Public Library on Aug. 16 from 5 to 8 p.m.
Falling Through the Cracks is part of an ongoing research collaboration between Laurier students and faculty members and the Lived Expertise Working Group (LEWG), an advisory panel providing input on the City of Kitchener's housing strategy. LEWG members conceptualized and led the project as part of Laurier's Applied Community Research course, which partners students with local organizations to address an identified practical need. The exhibit features photos taken around Waterloo Region to highlight the impacts of homelessness and opportunities to address housing insecurity.
"This project allowed members of our working group to experience research from the perspective of researchers rather than subjects being researched," said David Alton, LEWG facilitator at the Social Development Centre Waterloo Region. "The exhibit has been a powerful tool to help working group members talk to city staff about displacement and the many layers of subjective experience attached to places and spaces."
"These photos, with their accompanying descriptions, really highlight how a space can hold drastically different meanings or importance depending on who is interacting," said Sarah Ranco, a PhD student in Laurier's Community Psychology program who co-facilitated the research alongside Professor Manuel Riemer and three undergraduate students: Oluwatosin (Praise) Oluwayemi, Eden Phelan and Shequera Powell.
"There are lots of hidden stories in alleyways and places that we just walk past," says Oluwayemi, who recently graduated with her Bachelor of Arts in Psychology.
One of the images, titled "The Picnic Table" by C, features an empty, unremarkable picnic table in a local park. The caption reveals a deeper story, describing the table as "a very powerful place."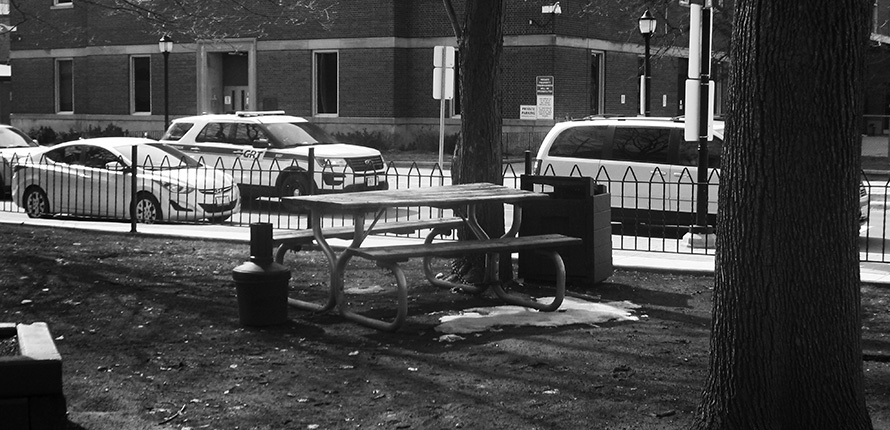 "A few people live at this table," the description says. "They've been here for years. This week alone, we lost four of them." A footnote adds that since then, seven more have died. "This table provides a sense of belonging. One picnic table has changed so many lives."
The combination of imagery and personal narrative is a community-based research method called Photovoice, meant to spotlight the perspectives of lived experience. Phelan said the use of Photovoice was a deliberate choice given the subject matter.
"We agreed that photographs were the most effective way we could share this research, as it gave our participants a firsthand way to showcase their stories, environments and objects that are important to them," said Phelan (BA '23). "Photographs evoke more emotion than written words or numbers on a page. We hope they strike people in a way that leads to positive change in our community." 
Powell was drawn to the project because of her own experiences with housing instability. She was grateful to funnel her passion into research with the potential for tangible impact.
"Lack of affordable housing is the foundation of many social problems that Canadians face, including health care, education and economic disparities," said Powell, a Bachelor of Arts graduate who is now pursuing her Master of Arts in Health Policy and Equity at York University. "Through our sessions with the working group, we identified clear disconnects and gaps in the housing system and barriers that current policies place on vulnerable communities. I appreciated participants' willingness to share. There is no greater value than learning directly from people with lived experiences."
Falling Through the Cracks, which will feature presentations by LEWG members at 6 p.m. on Aug. 16, is raising funds to send the working group to the National Conference on Ending Homelessness in Halifax in November.
"Attending the conference will allow working group members to be treated like the experts they are and give them the opportunity to connect with peers across the country," said Alton.
The exhibit will be displayed at the Kitchener Public Library's 85 Queen St. location. It is open to all.
Falling Through the Cracks Preview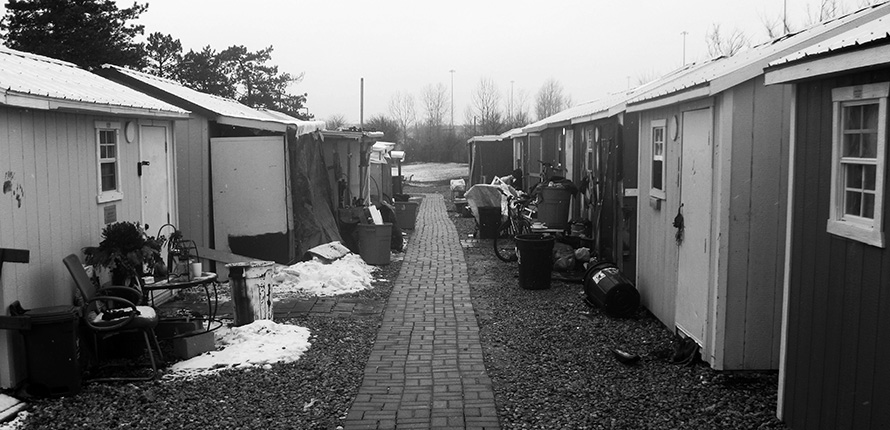 "A Better Tent City 2" by K
Artist description: Unhoused people are being pushed outside of the inner-city core. Capitalism creates an environment of scarcity among abundance which fosters violence and conflict. Funding increases for living spaces could prevent this. Better Tent City was created for people to have a place to call home. Outsiders may see this place as messy, but there isn't enough space. Even so, this space provides people a chance to live with dignity.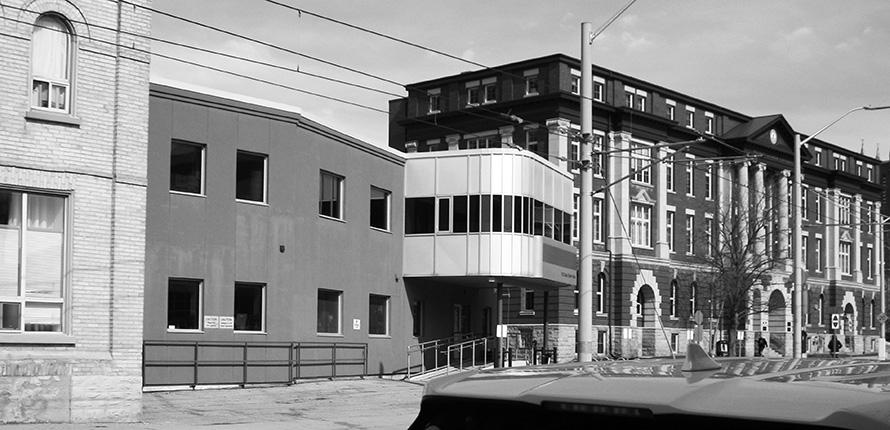 "Safe Injection Site" by J
Artist description: The community originally set up their own safe injection site, but people would terrorize the associated areas, burning tents, calling the police, and using drones. At this site, there are nurses that will give you oxygen instead of naloxone (but naloxone is still available). This is a positive community action, and we need more. The problem is there aren't enough throughout the city, they're only in the downtown core.