Canada's Economy Depends on Attracting the Brightest Minds
The federal government is committed to advancing Canada's knowledge economy by investing in new knowledge through research. By supporting researchers at the earliest stages of inquiry, Canada can foster innovation across all sectors and inform Canadian and international policy, debate, decisions and actions to address the most critical issues facing us in the coming decades. In 2016/17, Laurier received a 24% increase in external research funding from the previous year.
The federal government invests in research excellence in the areas of natural sciences, engineering, social sciences, the humanities and health sciences through the Tri-Council agencies: the Natural Sciences and Engineering Research Council of Canada (NSERC), the Social Sciences and Humanities Research Council (SSHRC) and the Canadian Institutes of Health Research (CIHR).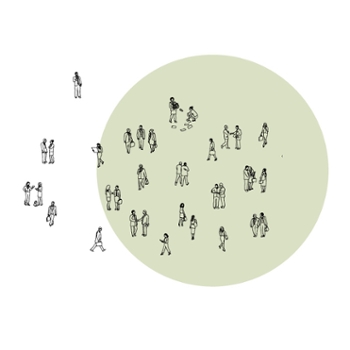 In 2016/17, Laurier researchers received a total of $5.5 million in funding from the Tri-Councils to support excellence in research in diverse fields including archaeology and classical studies, biology, finance, chemistry, communication studies, economics, education, geography and environmental studies, kinesiology and physical education, mathematics, psychology and social work, to name a few.
Laurier also received an additional $5.5 million in other federal funding, including support from the Canada Foundation for Innovation, the Canada Research Chairs program, Environment and Climate Change Canada and Indigenous and Northern Affairs Canada.