Laurier's Stephanie DeWitte-Orr (Health Sciences and Biology) and Ivona Hideg (Organization and Behaviour Management) 
received the prestigious Early Researcher Awards from Ontario's Ministry of Research and Innovation.
Protecting Frogs and Fish
The health of Canada's wetland ecosystem is essential to the health of our communities. Currently, we do not understand how fish and frogs detect and protect themselves from emerging viral diseases, such as ranaviruses, resulting to a lack of vaccines
or other protection measures for these species. DeWitte-Orr is working to understand the innate antiviral immune responses in aquatic vertebrates, specifically frogs and fish. Understanding how both fish and frog immune systems respond to viruses will lead to the development of therapies and protective measures for these economically and ecologically important animals.
Levelling the Playing Field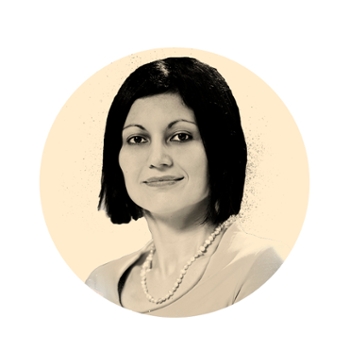 Cultivating gender diversity in the workplace will be invaluable to boosting the Canadian economy. However, equity in corporate leadership still struggles to gain momentum. Hideg studies the role sexism plays in gender diversity in corporate leadership. Much of her research examines how "benevolent" sexist attitudes promote and undermine gender diversity in the workplace. Her work supports the goals of the Ontario Securities Commission's new rules requiring disclosure of representation of women on boards and executive positions.